Car-Wrapping. Folierung. Scheibentönung.
//stil hat man, oder klebt man.
Du hast die Farbe deines Fahrzeuges satt?
Willst auffallen oder dich von anderen abheben?
​
Mehr als 1000 Fahrzeugbeschriftungen. Wir sind Wraptilien. LKW`s. Bagger. Transporter. Anhänger. Motorräder. Kräne. Busse. Taxis. Boote. Und Oldschool: PKW´s. Mach dein Fahrzeug zum Hingucker. Wir liefern dir außergewöhnliche und individuelle Designs für dein Gefährt.
​
Der Unterschied zur klassischen Lackierung: Mit Folie ihr lassen sich anspruchsvolle und individuelle Designs umsetzen. Gleichzeitig fungiert Folie als effektiver Lackschutz, der den Wert deines Fahrzeuges erhält. Und selbst wenn dir nach einem weiteren Farbwechsel ist, kann die Folie jederzeit wieder rückstandslos entfernt werden.
​
Vom 3D-Ansichten über Bildelemente und Muster bis hin zu stilvollen Schriftzügen und Matt-oder Glanzstilistiken. Natürlich verwenden wir ausschließlich hochwertige, langlebige Materialien und Profi-Equipment.
//Carwrapping //Folierung //Teilfolierung //Vollfolierung //Scheibentönung //Digitaldruck
//Flottenfolierung //Werbetechnik //Fahrzeugbeschriftung //Plott //Sign //Wrapping //Tinting //Carart //Firmenfahrzeugfolierung //Lackschutz //Felgenfolierung //Love
Wrap-FAQ
Studio
When do I pay for my session?
---
50% deposit is due once you receive the session confirmation email and no less than 24 hours before the scheduled session start time.
---
How do I pay my deposit?
---
Deposit payment methods accepted are Cash App, Venmo, Paypal, and Zelle. Deposits cannot be paid in cash.
---
When is my session remaining balance due?
---
The remaining balance of your session must be paid by the end of your session and before you receive the recorded files of your session.
---
Do y'all make beats too?
---
Sound IRS uses OMG Beats for music production services. You can find them by clicking on the "Beats" tab in the menu bar on this page?
---
Can i bring my friends with me?
---
You are strongly encouraged to bring only essential workers necessary for your recording session.
---
---
Mixing & Mastering
What is a rough mix?
---
"A preliminary mix of the existing tracks and elements recorded for a song. A rough mix is usually the first opportunity for the artist and producer to hear what they have recorded in the context of a complete or nearly complete production."- Sweetwater.com
---
What is the difference beteween mixing and mastering?
---
"...The final process that your music undergoes before distribution. Its primary aim is to polish your mix to its finest presentation and prepare it for distribution on CD, vinyl, or the internet."- Sweetwater
---
What is the difference between a stereo and multitrack mix?
---
A stereo mix is a mix where all the music or the "beat" has already been mixed together into a stereo (left and right) track. A multitrack mix is when you provide us with all the individual sounds of the beat, i.e. kick drum, snare, bass, piano, guitar, etc.
---
How should I prepare my song for mixing?
---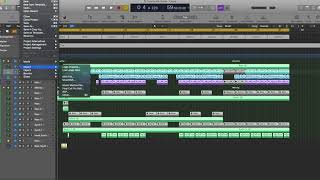 Be sure to label all tracks correctly, export in 24 bit if possible, export for the entire range of the full song, and remove all effect plug ins if possible.
---
How do I prepare my song for mastering?
---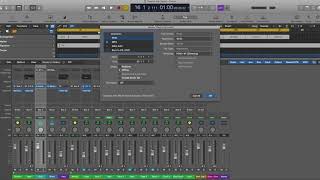 ---
---
Wir helfen dir gern weiter und beraten dich kompetent rund um Folierung, Lackschutz und Co. Ruf uns an, schreib uns eine Nachricht oder schau in unserer Werkstatt in Riesa vorbei.
​
ringring: 03525 74 02 00